I'm finishing up on swapping from my restrictive flappy door AFM to the modern 1984 MAF EFI. This is on my 1976 280Z 2+2 with an '81 L28et. I used the 1981 Jecs ECCS for a while, but I found it to be too unreliable and tended to lean out at crucial times for no aparent reason. One day it ran good, the next day it leaned out and misfired. It usually ran overly rich to the point where I went through spark plugs every month or so. I tried to fix this with new parts and AFM adjustments, but nothing helped!
Jason, who is in my local Z car club (mechanically seperated chicken????) convinced me to do this swap. This
should
remedy my problems.
I used crimp-on connectors in case I had to remove any connections (which I did!). I'll tape them up later.
Believe it or not, the connectors for the 81 and 84 ECUs are the same! They just have different pins and the 84 ECU was mounted on the wrong side for my car so it faces the kickpanel.
I had to modify a 1982-83 280ZXT splined shaft dizzy to work with my '81 slotted oil pump shaft. For those of you who don't know, 1981 ZXTs used a magnetic CAS that reads from magnets on the crankshaft damper. The 1981 distributor was just a "blank" that only contained a rotor. That was a one year thing as the 82-83 models switched to the photoelectric eye you see before you.
Next, I have to install a Z31 chopper wheel to work with the '84 ECCS.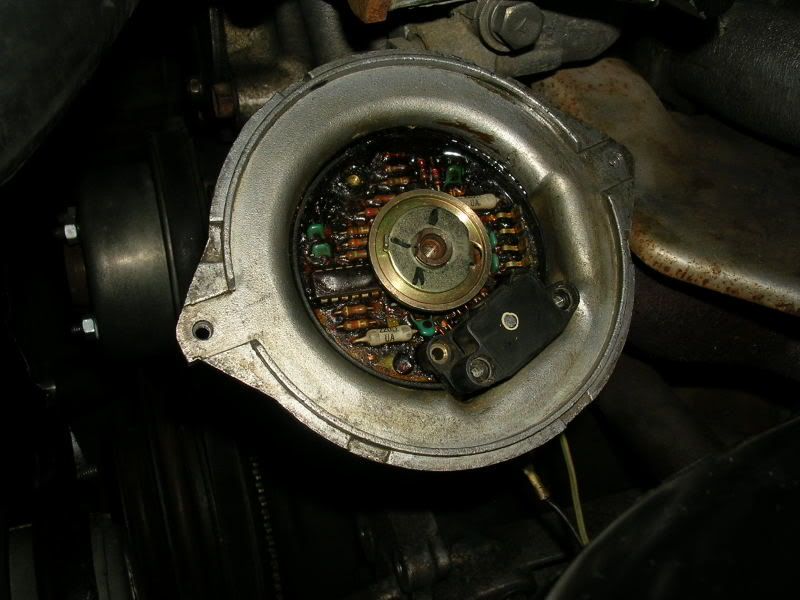 The MAF wiring was pretty straight forward, except for the cleaning wire. I need to rig up some switch for that later.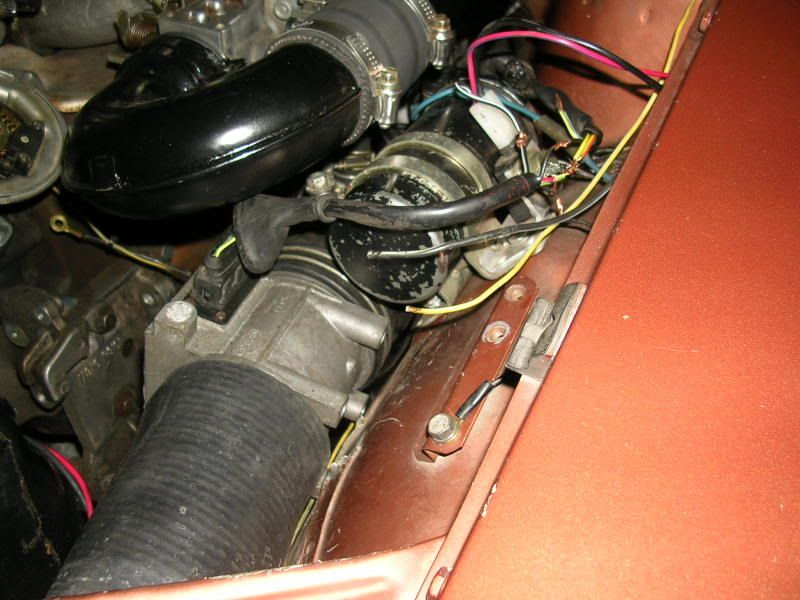 I couldn't have done it without my beloved big ball 'o wire from a 1981 280ZXT in the junkyard. I got her over a year ago because I wasn't sure of which wires I needed for the '81 turbo swap. My dad and I ripped out most of the wires in the dash. Smartest mistake I've ever made, although she isn't as fat as she used to be. :lol: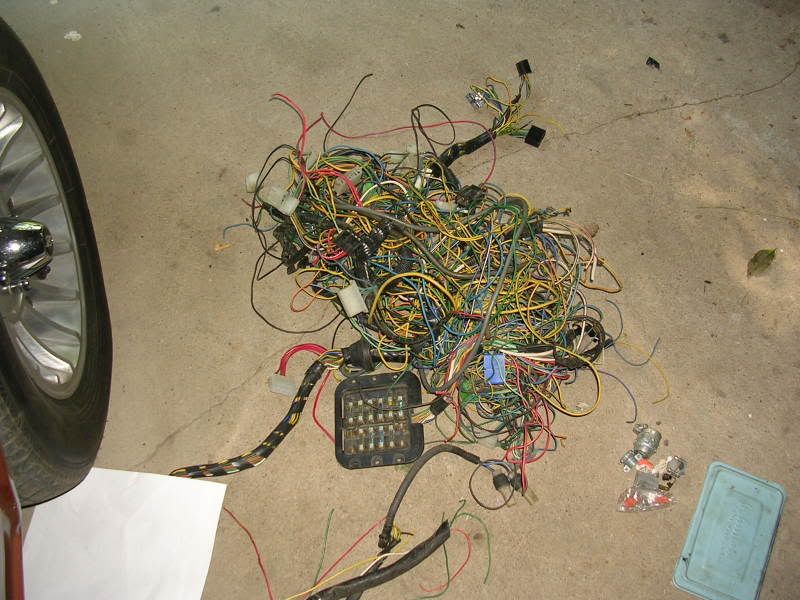 Really it was quite simple once I got into it. I just added a few pins and ignored most of them. I have a lot of pins for idle control devices that I don't need or understand.
How do I keep this out of limp mode? I'm mostly going to run the bare essentials (ECU, MAF, FPR, etc.) and maybe an air regulator. Do I need a fuel temp sensor to keep it out of limp mode? Are there any other precautions/things to consider?
I'll be sure to post up my results later, but everyone who has done this swap has reported awesome results, even on properly running systems.
Feel free to ask/answer questions!