As some of you may know, I'm swapping out motors and turbos from my old setup. I spun a rod bearing on my W-Series motor and I was tired of the T25 anyway, so what better time to put a good 9.0:1 NA motor with a T3/T04? I'm still waiting on my turbo which SHOULD come in this week from a guy named Nicholas Andrews. Hopefully he's a straight guy. Seemed to be in the emails. Anyway, here's a couple pictures of my progress.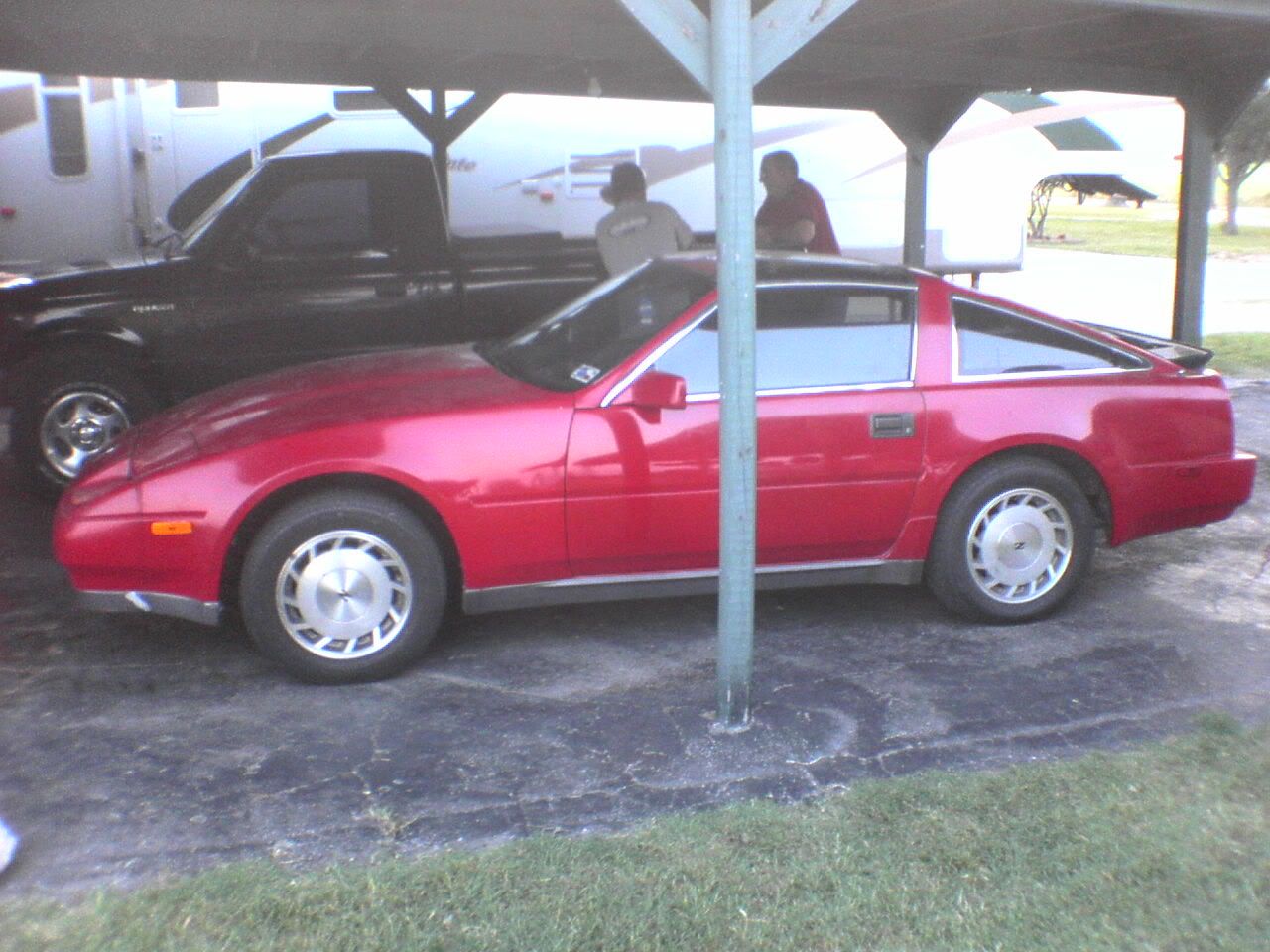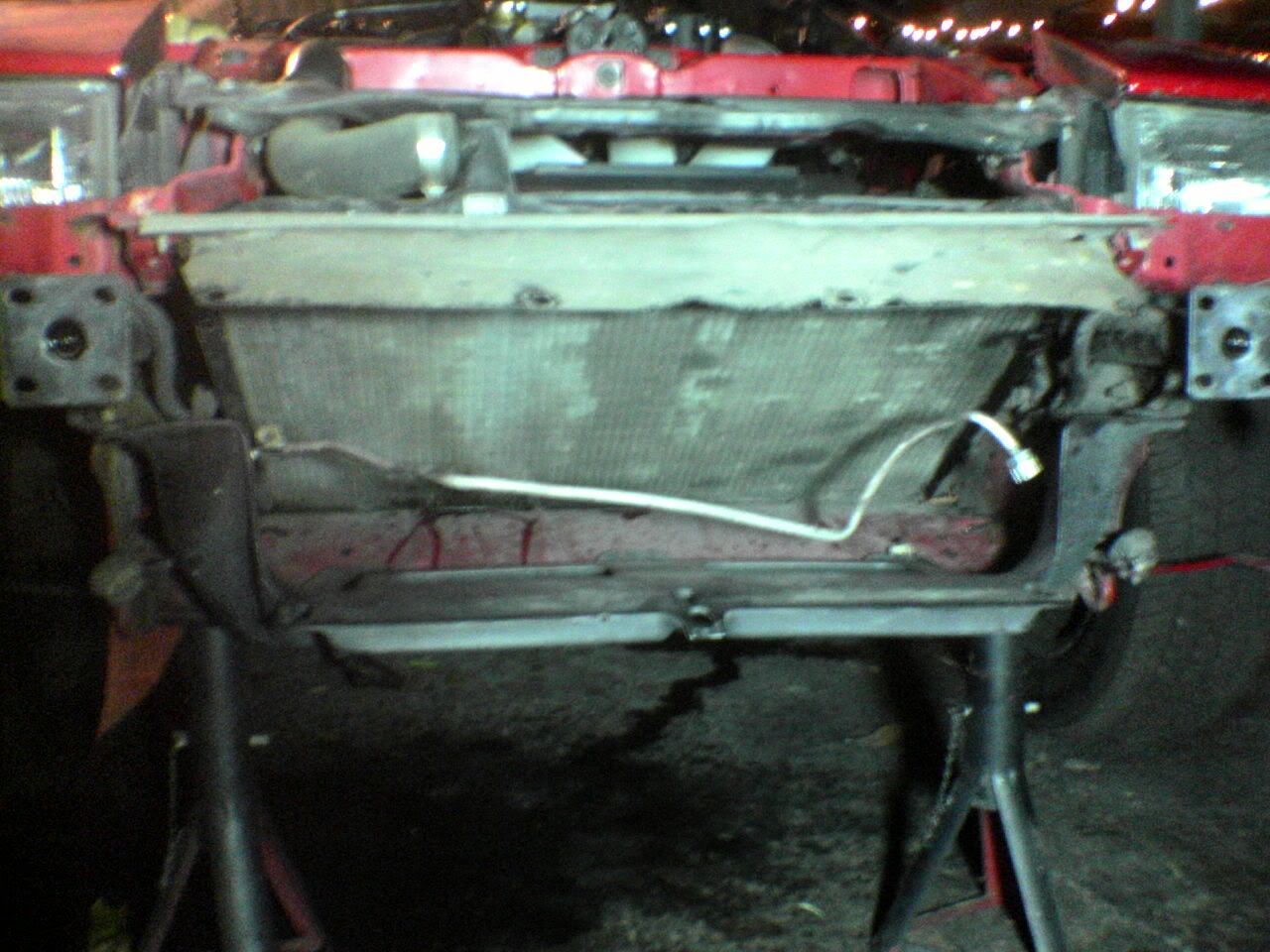 Now, disreguard the the stupid AC line, but where is everyone mounting their MKIV intercoolers? I went ahead and pulled the condenser since I'm not running AC anymore, but the intercooler is so short and stubby, I'm having a hard time finding an opimal location to mount it AND still get sufficient air flow. I've seen a few pictures, but none with the bumpers pulled so you can see mounting. Any ideas or pictures of help?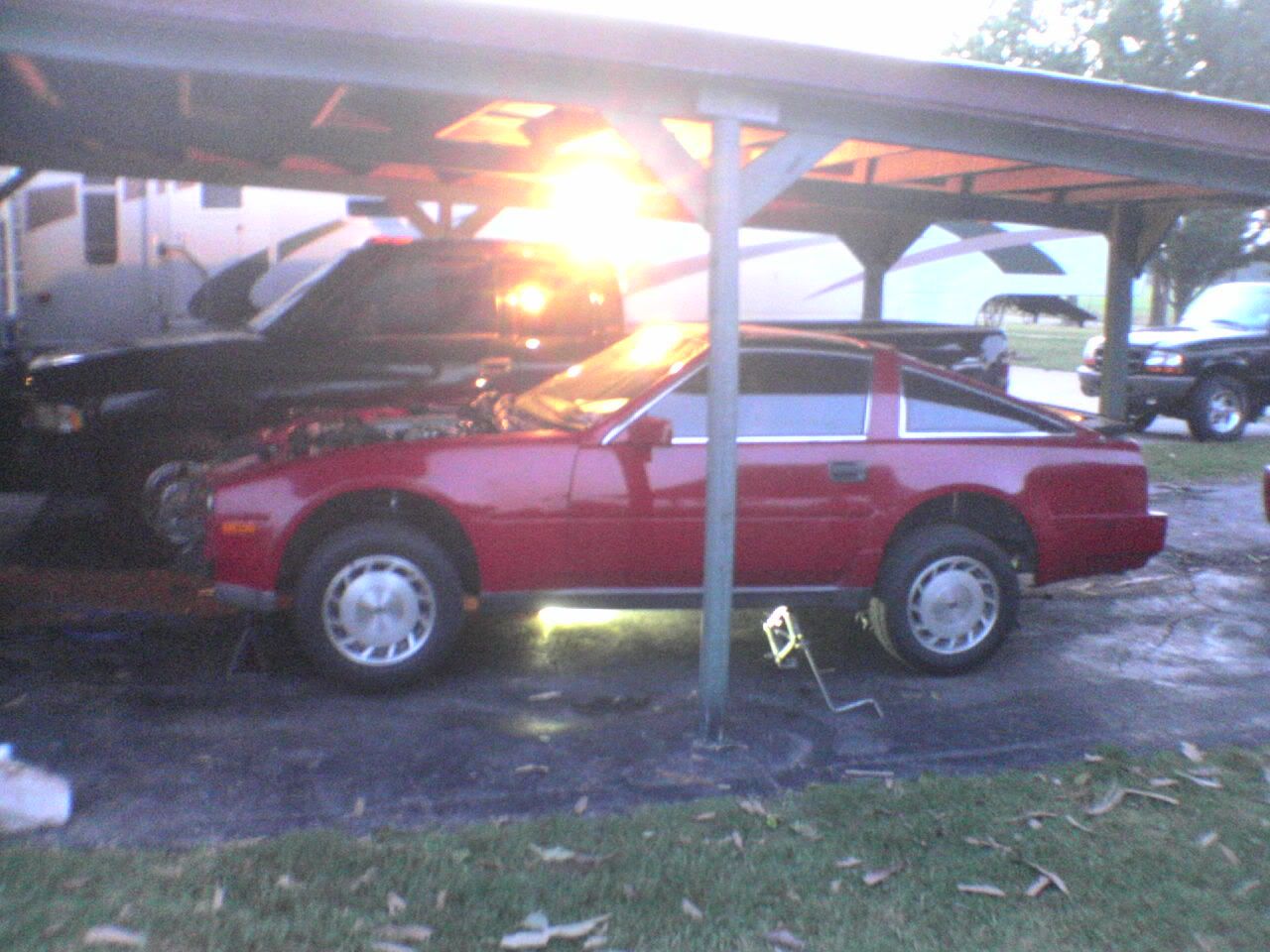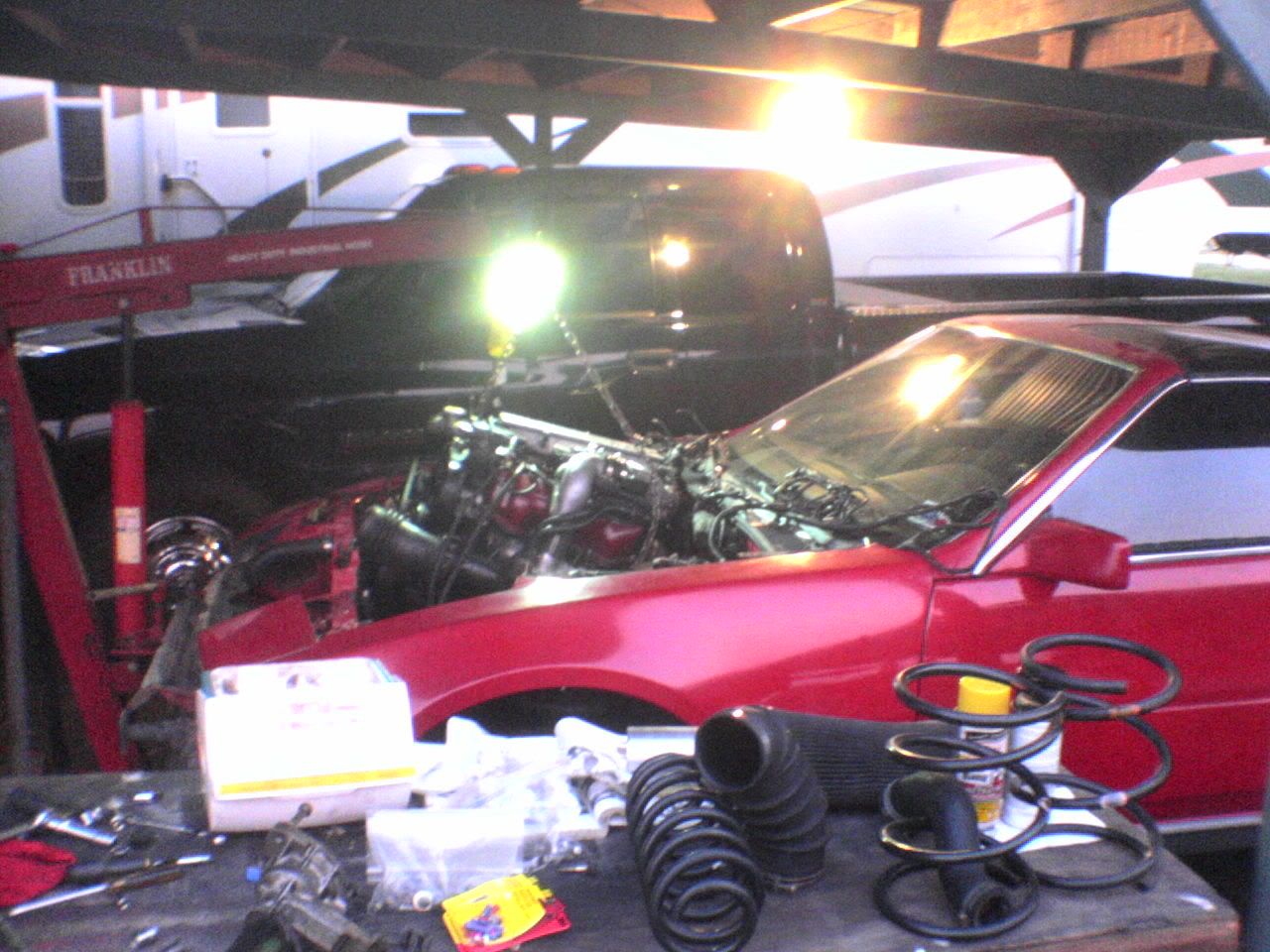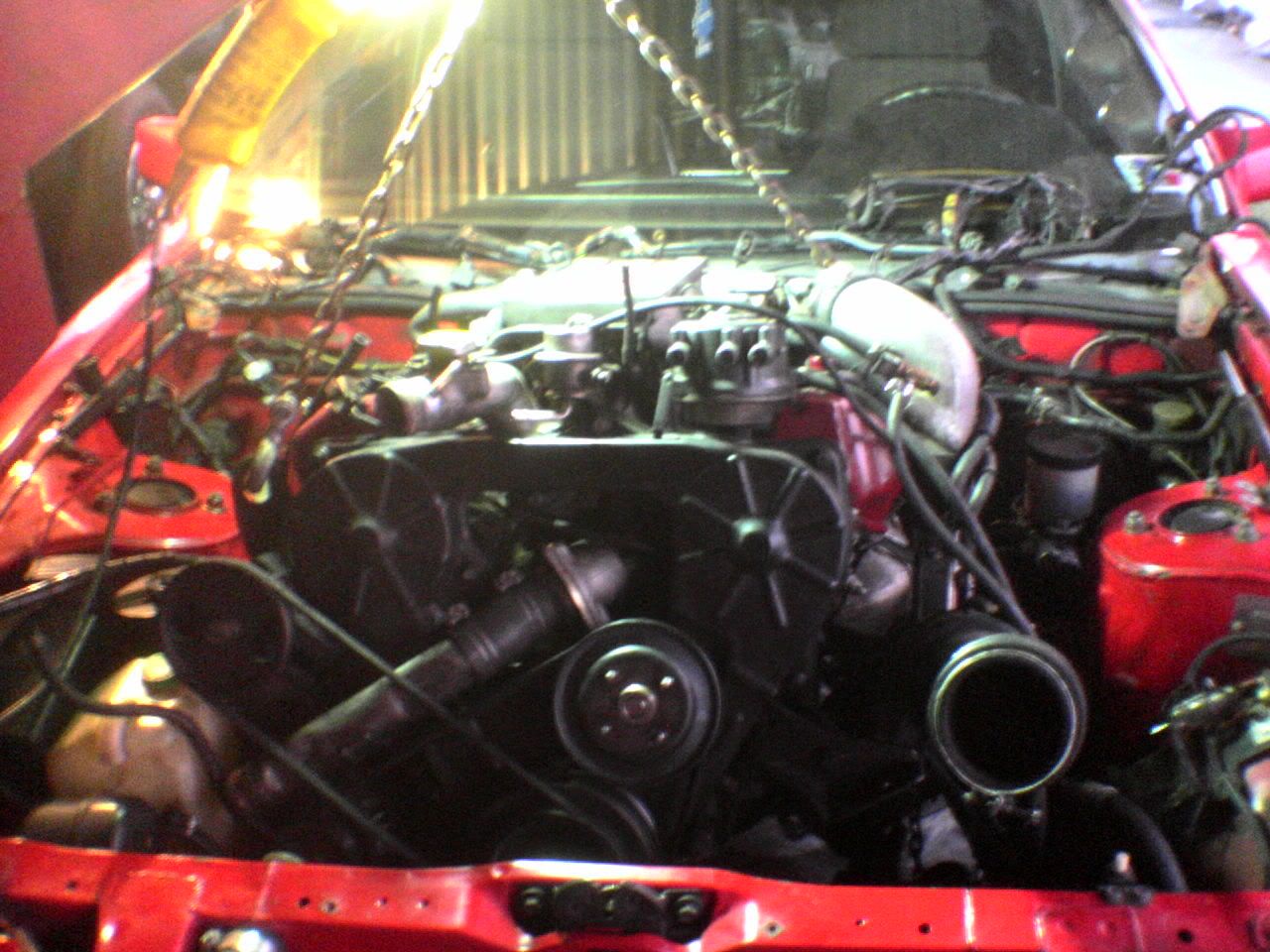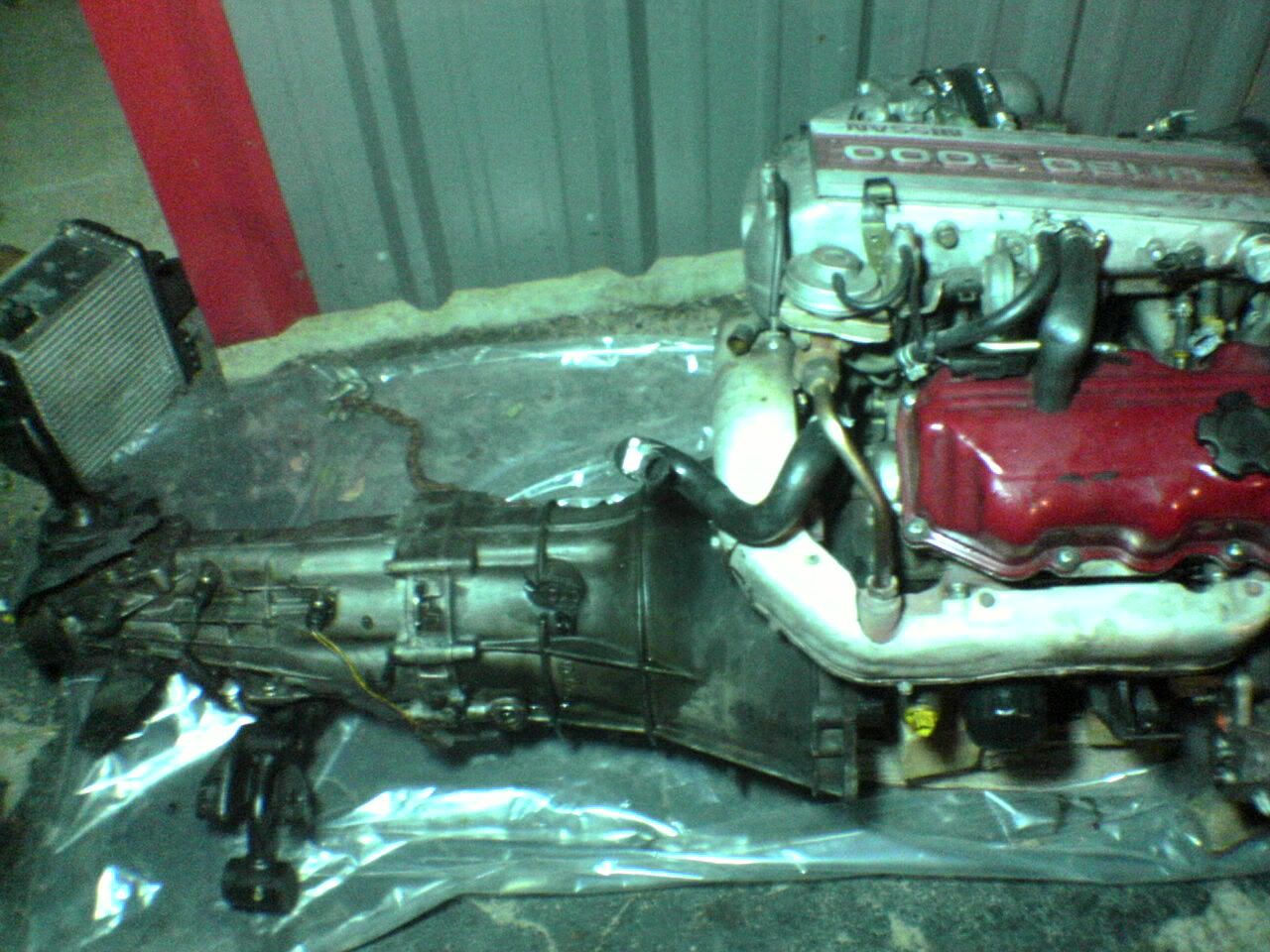 Another good time to clean out the engine bay. Believe it or not, I've already done this once. Its a wonder what a bad exhaust leak and a little road grime will do to your engine bay in a year's time.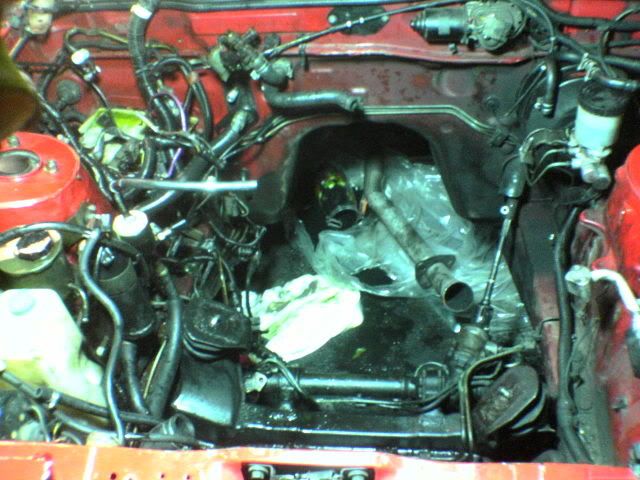 And all I can say is WOW! Its SO much easier pulling the motor with the transmission at one time. Oh and sorry for the pictures. They're of low quality because they were taken with my phone and I don't know how to resize them without using HTML and I didn't want to spend the time using a program. ;/