Well I fabbed up a bracket and mounted her up today. Just wanting everyone's opinion. Here's a couple pics:
What I'm most concerned about is the clearance I have on the right. I'm thinking to downsizing to 2" piping just for fitment issues. I don't think it will have any adverse affect on the air flow until I exceed well over what my fuel system will supply anyway.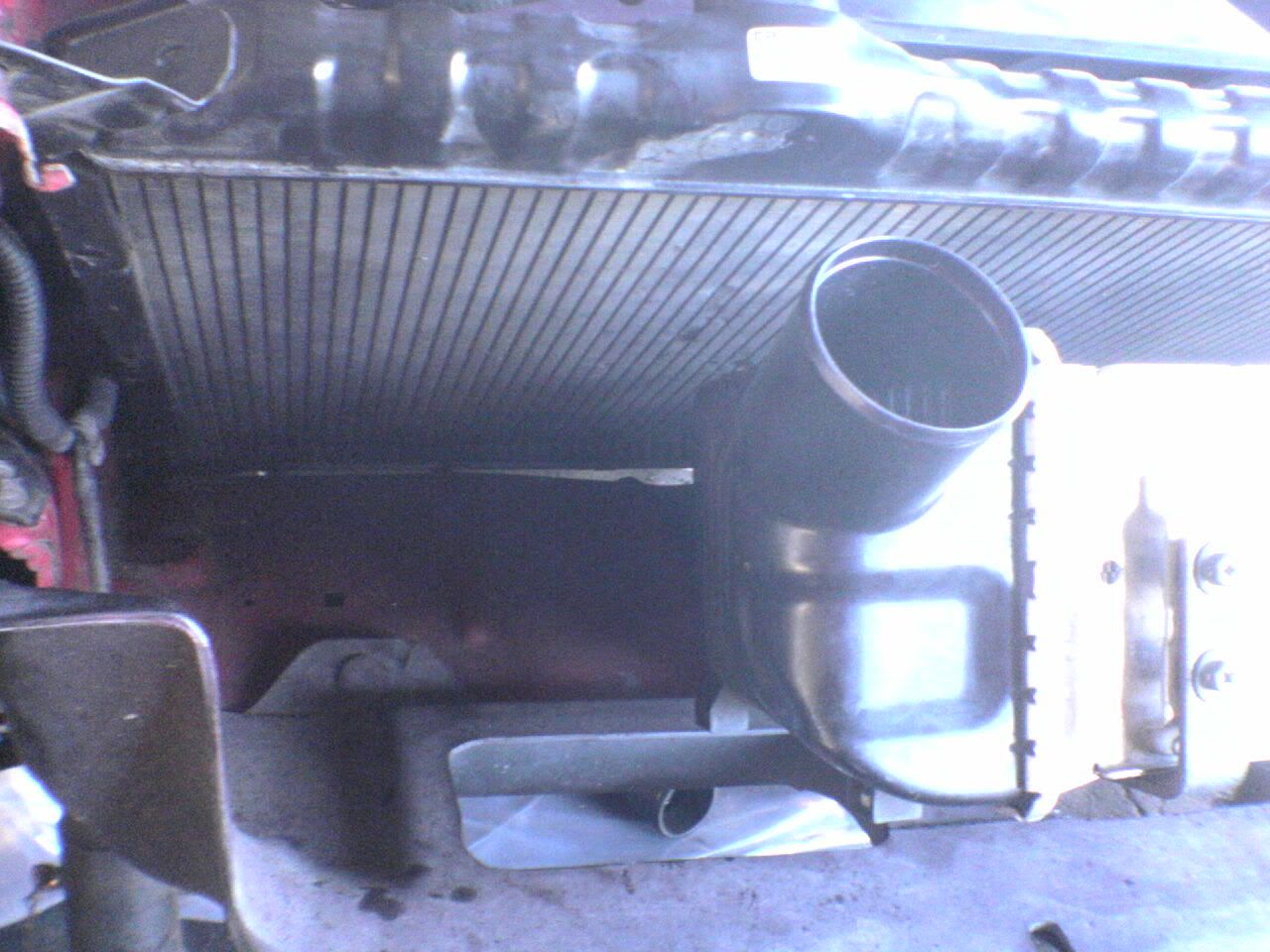 Oh and I'm seriously considering ditching the splash guard. Looks like it will only hinder flow and doesn't quite sit how it should anyway.