Edited for content of mature matter rated TV-MA :lol: :lol:
Just throwing this out there.... For more choices to the Z31 guys.
Hey saw your posting on ebay for the wheels. is there a chance we can have a group buy?

also, can the wheels be test fitted on the 1984-1986 and 1987-1989 300zx cars to make sure they fit, we are all over the country and can possibly have a car come by for test fitment. these cars are hard to find wheels for that fit right. We are always up in the air about offsets on Pre-manufactured wheels.

I am attaching my car pics to show what it is.

Nivo

Yes we can do a group buy with no problem. I would need to know where you are located. How many sets of wheels are you looking for? And contact me via telephone it's the best way to reach me. I always have my cell phone on me, so feel free to call.

Thanks,

Adriano Goffi
7321 NW 35th Street
Miami , Fl 33122
Tel 305-594-7800
Fax 305-597-0111
Cell 954-410-7303


Hello, I am located in Massachusetts.

Possibly we can get about 5 guys to buy until we all have them on our cars and the word gets out. You know how it is, a picture is worth 1000 words alone.

Nivo
Well pictures for me would be AMAZING!
I am also a Z fanatic so it would be my honor to help you guys out, but the best way to set this up, and the easiest way to set this up is to find one location to ship everything and let me know the particular models that you would like. From what I have been able to come up with so far is that a 20+ offset front and a 35+ offset rear should work great on your vehicles, but I am going to call some local shops to make sure. If you purchase the 5 sets the price for each set is going to run you $640.00 in 18 inch. And I need to know if you want 19 inch but they would run you guys $740.00
now shipping is the my only question. Because I can freight it over to a business and all the sets to one place for MUCH MUCH MUCH less than sending each set of wheels to different places. To ship each set would run about $70 each set. Let me know what you would like to do.
Thanks,
Adriano Goffi
7321 NW 35th Street
Miami, Fl 33122
Tel 305-594-7800
Fax 305-597-0111
Cell 954-410-7303
Available in Hyperblack, Silver, Chrome and Gloss Black.
Styles:
R278
R279
R281
R280
R277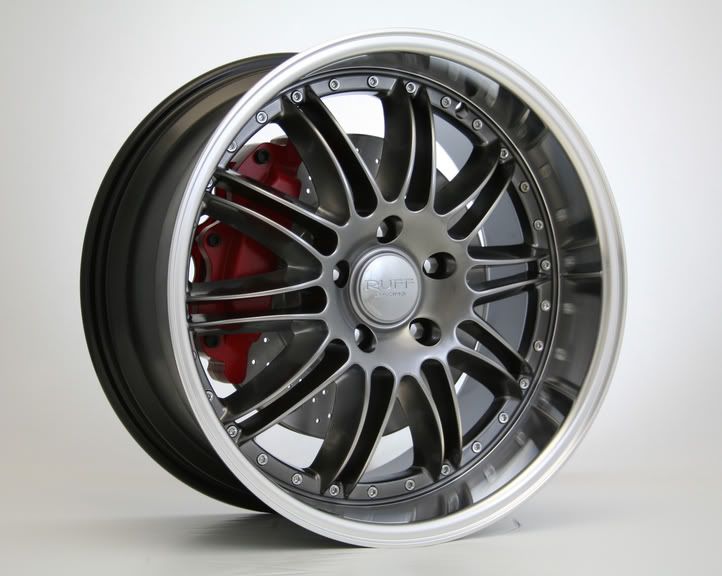 R236