So today i wanted to upgrade the z31 master cyl , with the z32 one , because I have the z32 caliper in front , and found out that I could not bolt all the brake hoses on it , the z31 as 3 hoses 2 front and 1 rear , and the z32 as 2 ,1 front and 1 rear , but as a plug/screw at the place of the other brake hose needed for the z31 , but when I unscrew this plug , the fitting in the hole is not compliant for a brake line fitting , any ideas? Did someone do this swap , or maybe I got a bad z32 master cyl year , mine is a 93 z32(usa) n/a (nabco)
see picture , I checked in the nissan fast program and the fitting in the hole is not purchasable(?) so that my problem for now...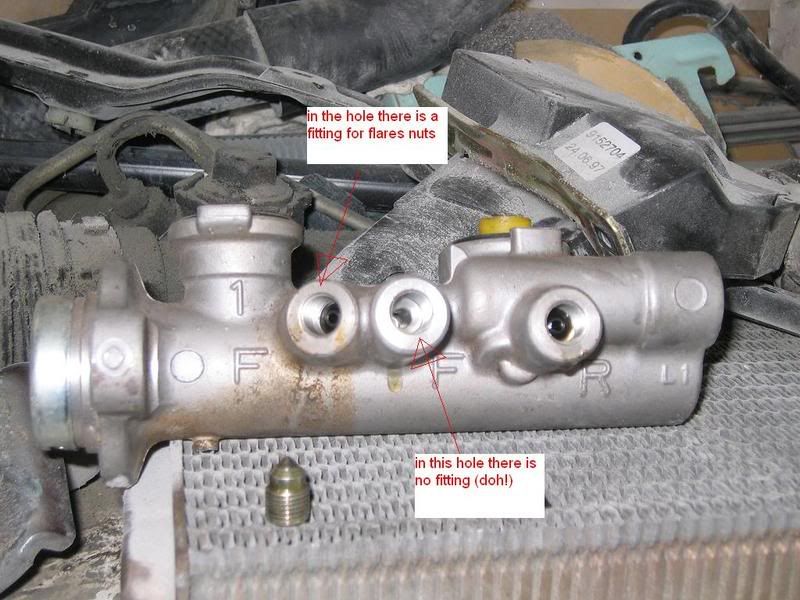 so the real question is do I really need the master cyl of a z32 to have a good pedal feel or the z31 one is okay ???