I pulled my old radiator out (now for sale, see classifieds) I started mocking up the new one. It is going to sit in the same location as the old one. It is the same size 27"x19" however, it is thicker and the in and outs are in slightly different places. Very snug fit too. The one on the bottom shouldnt be a problem but the one on the top I am going to have to move. I do not recomend doing this project with this radiator because... well... its a pain in the ass. I had to pull the whole front of the car off just to get the radiator in to see what needs to change. I had to cut part of the car by the core support for the new inlet. Dont have pics of that but I do have some.
This is the new radiator. You can see the difference in the in and outs. Use your imagination until I get pic of it installed.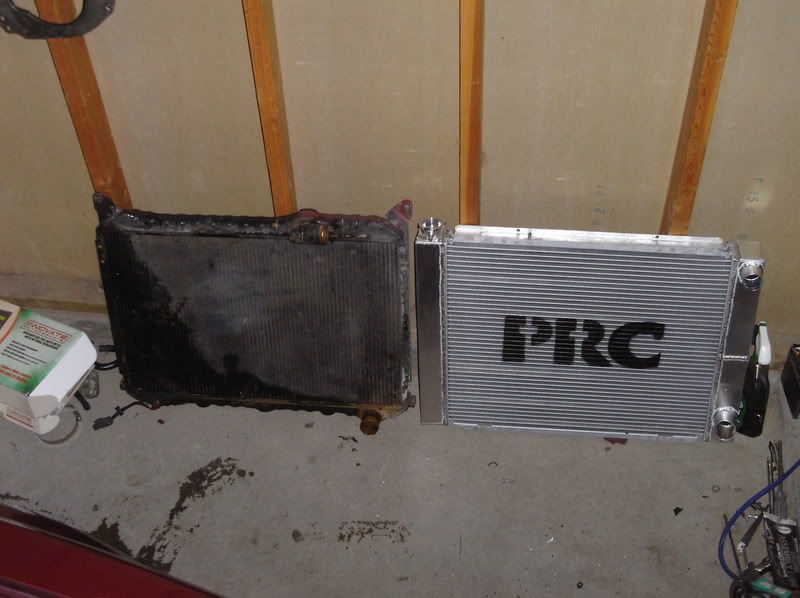 This is what I had to do to the car just to mock the radiator up.